Prakalp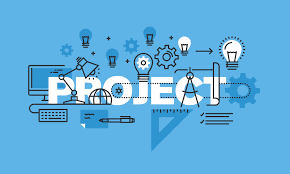 Projects help students gain experience and knowledge in their field, and can also help in improving problem-solving and communication skills.
Come join us in Prakalp on 13 April 2023 to showcase your talent and get a chance to win exciting rewards..
Registration Fee:
FREE
Last date for registration : 11 April 2023
Rules:
Project should be original work of participant.If any plagiarism is found,participant will be disqualified.
Prototypes are not accepted. It should be a working model.
Maximum team size : 3 - 5
Students from all colleges and branches are welcomed to participate.
Rewards:
First Prize: 800/-
Second Prize: 500/-
Winners are given cash prizes along with certificates.
NOTE:Winners are decided by jury and their decision is final.
Click on the link below to register for prakalp
---